Learn all about our upcoming conference.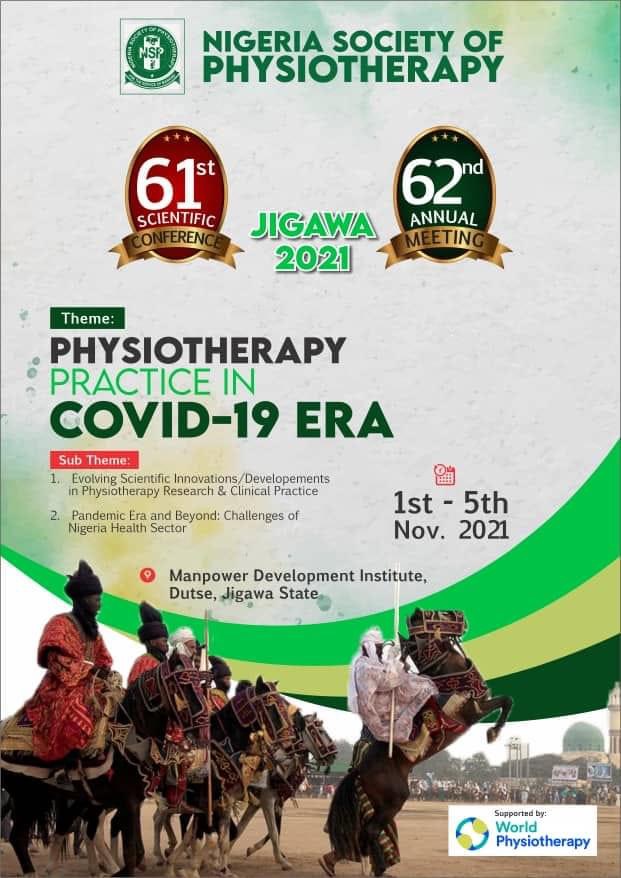 IT IS TWO DAYS TO JIGAWA 2021 NSP NATIONAL CONFERENCE; registration continues for virtual and physical attendance.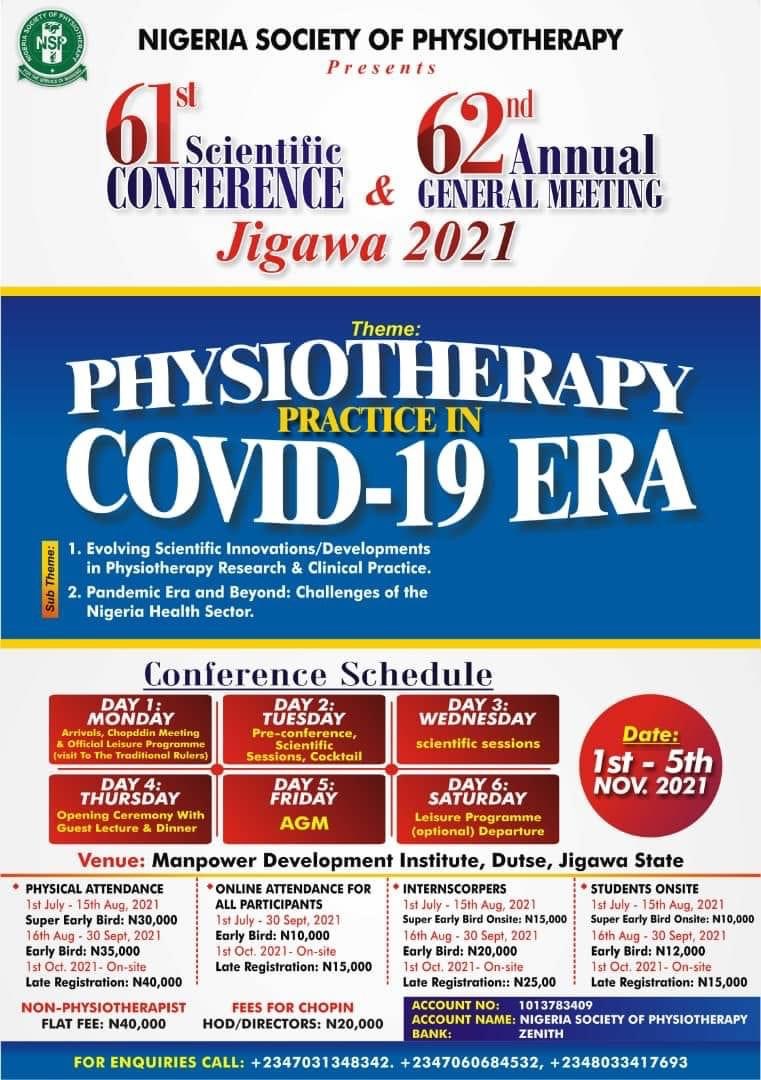 After payment, click HERE and complete the registration form. Every participant is required to complete this form which will be used to process the certificate of attendance, and issue receipt of payment for the conference. Failure to complete above form may cause delay or inability to access certificate of attendance.
Avoid uploading wrong or fake evidence of payment and contact the education committee for rectification if involved in such act.
Issues regarding registration not rectified before the conference will not be attended to after the conference.
PRE CONFERENCE EVENT
Be a part of the evidence and experience packed 3-in-1 Pre-Conference Workshop which takes place on 2nd November 2021.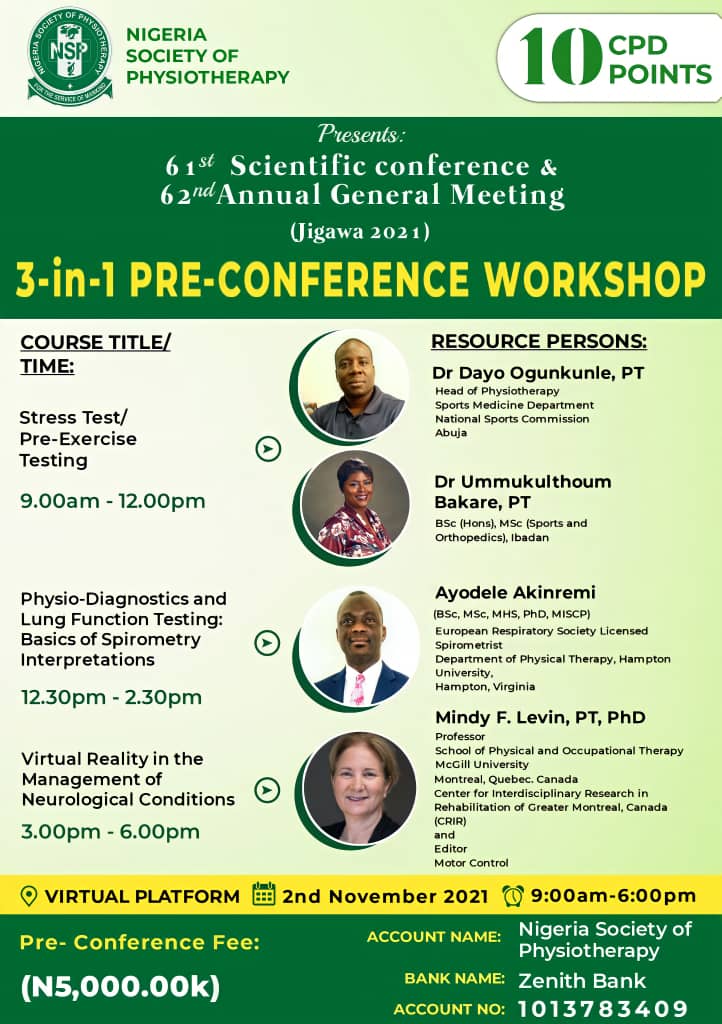 To upload proof of payment and fill your print name for the purpose of producing your certificate, click this LINK.
You will be invited to the Pre-conference workshop via telegram and information pertaining the workshop will be communicated in the group.
Call 08077279774 for further enquiries about the pre-conference workshop.
MEMBERSHIP REGISTRATION SPACE
This conference presents another opportunity for physiotherapists seeking to join NSP to get inducted physically or virtually.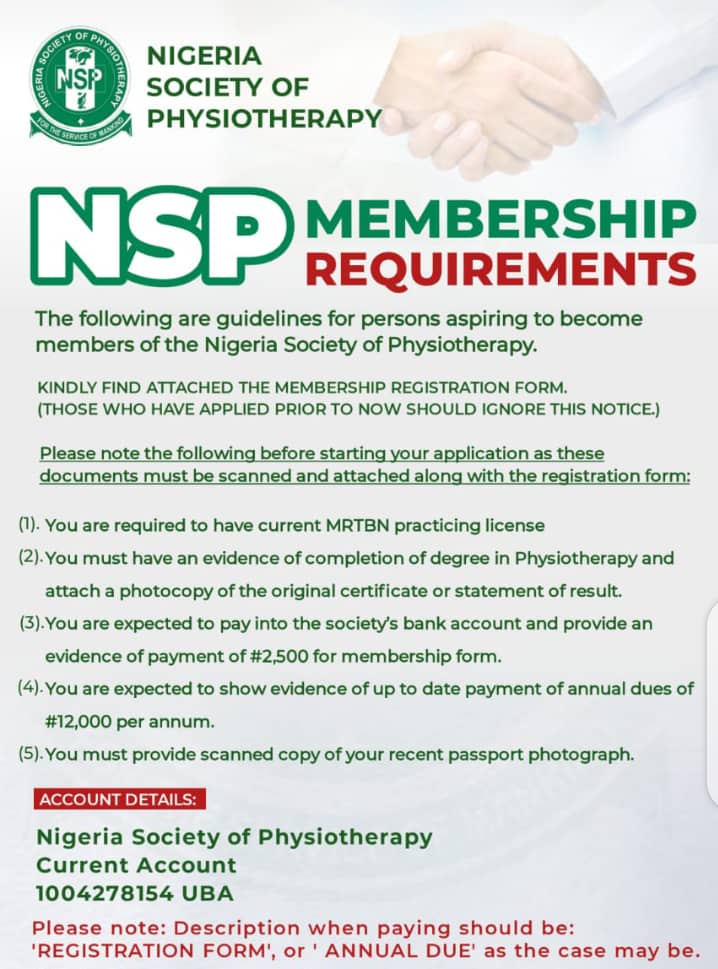 Click FORM before deadline to complete process of membership application. Call or text 0807 727 9774 (WhatsApp only) for further enquiry.

SPECIAL LECTURES AND PLENARY SESSIONS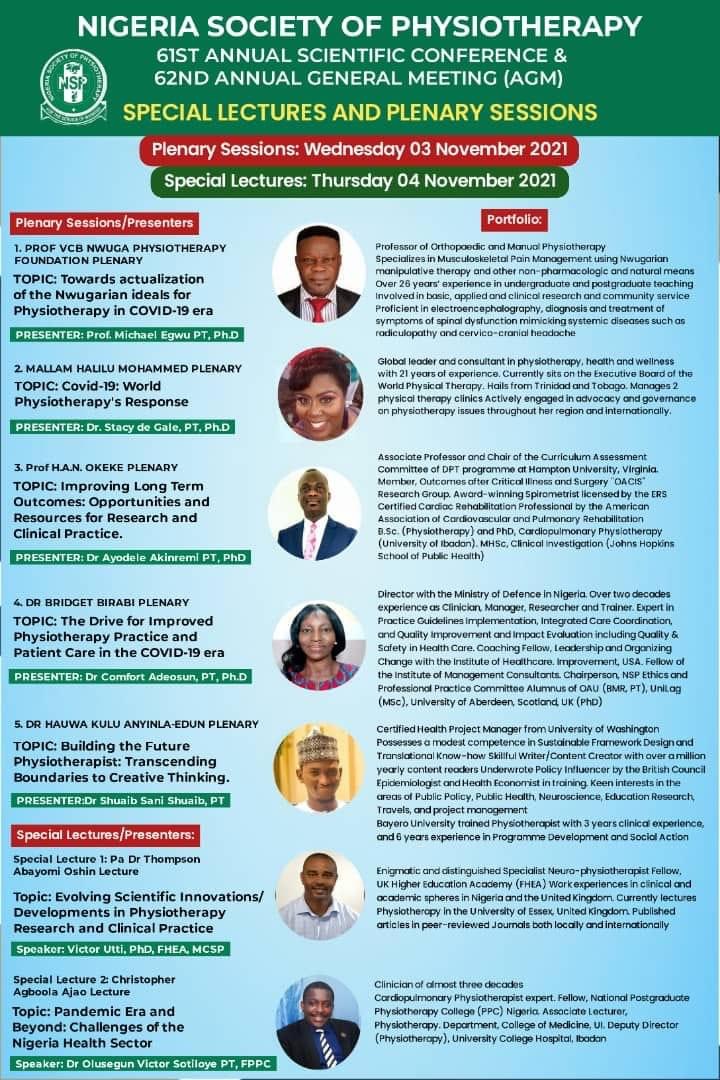 Take a sneak peek at the our erudite and ebullient facilitators. All these and more for just a token.
We've got you covered, be it virtual or physical.
Register now!
Join today!