As 2021 comes to an end and we usher in a new year, it is my joy to welcome us all to 2022. Indeed we had a good run in 2021 and we are grateful to God and you, for your contributions to the many success stories we recorded.
We are hopeful for greater things this year as we are still very committed to our promises of making impact and gathering all physiotherapists registered in Nigeria under one umbrella, the Nigeria Society of Physiotherapy. We hope to conquer new grounds together this year.
While we continue to prioritise the welfare of all our members and create avenues to establish our relevance in the health sector, we will continue to solicit for your support. As we have outlined big moves for the year 2022 as contained in the communique issued after the last AGM, I will like to admonish us to play an active role this year, participate in every activity of the Society in every little way, in your hospital, in your state and at the National level; pay your dues promptly and timely and most importantly, stay inspired.
Continue to celebrate and discharge your duties responsibly observing all COVID-19 protocols.
May 2022 come with good tidings and landmark triumphs for us all.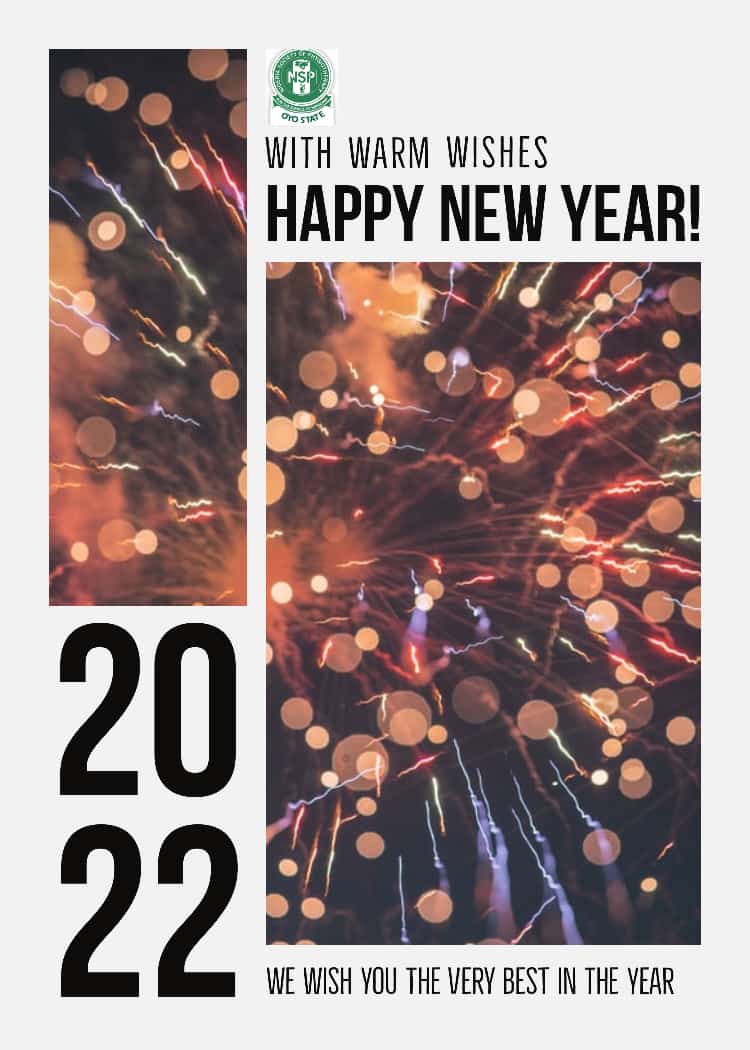 On behalf of the 17th National Executive Council of the NSP, I wish you and your family Happy and Prosperous New Year 2022.
Remain iNSPired!
Long live NSP
Long live the Federal Republic of Nigeria!
Yours in Service,
Dr Nnenna Jumoke Salamatu Chigbo, PT